Have you ever considered changing your lighting fixture but have no idea how to choose? Do you have a lot of doubts about battery wireless wall sconce?
Here are some Frequently Asked Questions about cordless lamps.
Let us clear things up for you!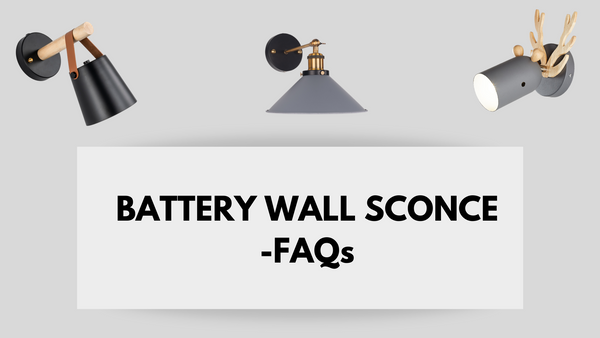 About Product Attributes
Q: Do it need to plug in?
A: Our products are battery powered, there's no need to plug in.

Q: How about the brightness of the lights?
A: Our products are dimmable, there are three kinds of brightness to choose from, and you can adjust the brightness you want through the remote control.

Q: How to turn it on and off?
A: You can control by a wireless remote control, or press the light bulb (LED). 
About Installation
There are two ways of installation.First is hook type,which is an optional when you mounted on a board.


Click here for video tutorial. >>
The second is screw type,which is an optional when you mounted on a plaster and stone wall.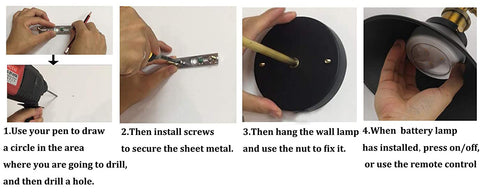 Click here for video tutorial. >>
About Applicable Scenarios
You can use it in any indoor place, but outdoors is not recommended , because the lamps are not waterproof and not designed to be left outdoors.
Install to where there are no wires to make better use of it,such as above the open shelves in the kitchen.
It's also a great way to use them in corridors to light up dark spaces when your kids are going to the bathroom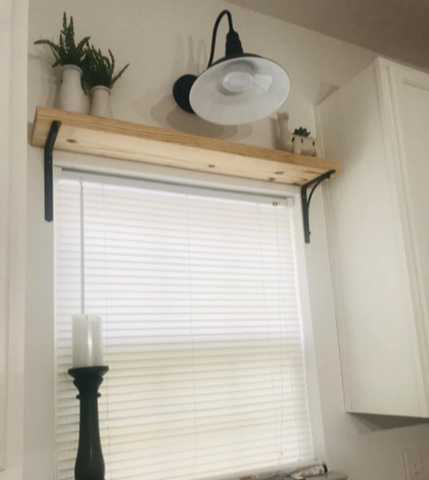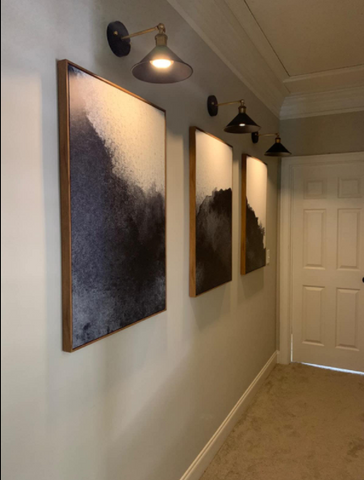 Window seat is a perfect place to use it to build your own cozy space.
You can also use it in the bedroom,adjust your comfortable intensity of light to create a warm atmosphere.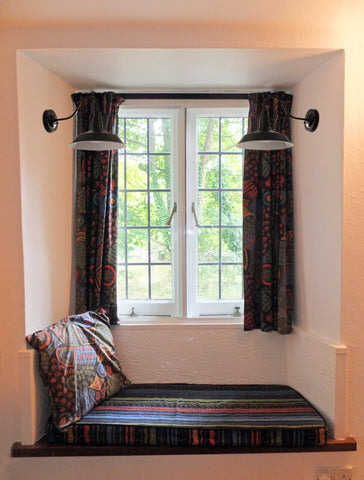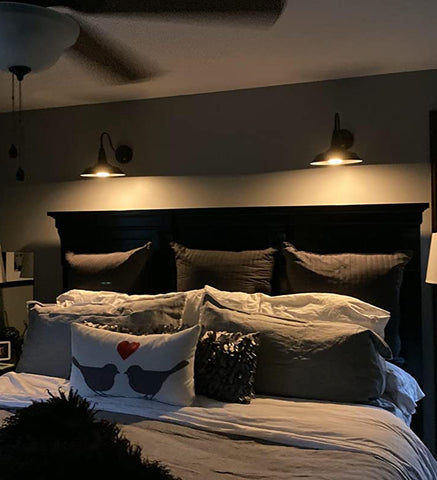 For rental apartments, wireless wall lights are relatively lighter, and can be easily taken away when moving. 
The styles are simple and diverse, suitable for apartments of various styles. 
No need to punch holes on your landlord's taboo, easy to install.