To get a dreamy lampshade, you don't have to spend money on it. Utilize the discarded cardboard boxes, and you can get it done easily! The following is a simple lighting DIY, if you are interested, you can try it, it is simple and beautiful and saves money.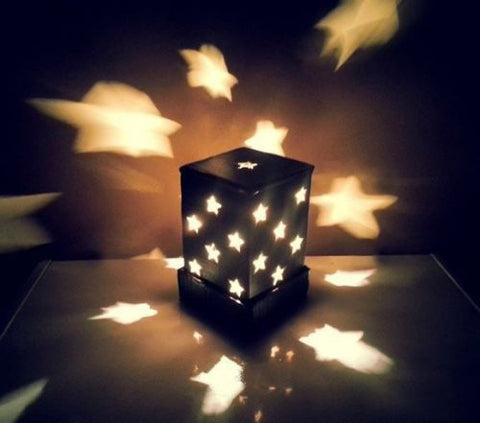 Tools/Materials
Paint brushes, acrylics, rulers, pencils, carving knife, cardboard, light fixtures.
Method/Step
1. Determine the size of the lampshade before making the base, then cut 5 pieces out of the cardboard. Here is a 5.5 X 5.5 inch piece cut out for the bottom, and 4 side pieces (1.5 X 5.75 inches).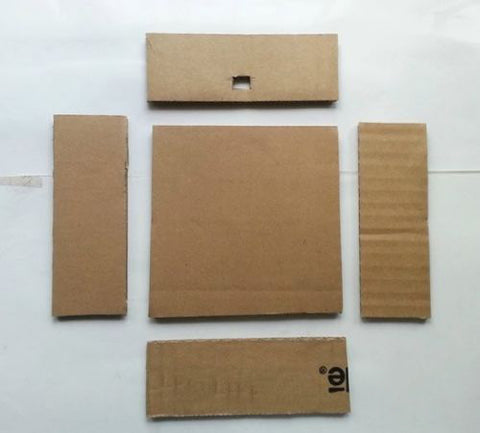 2. A small hole was cut in either side panel to feed the wires, and the lighting accessories were placed and glued to the bottom of the base.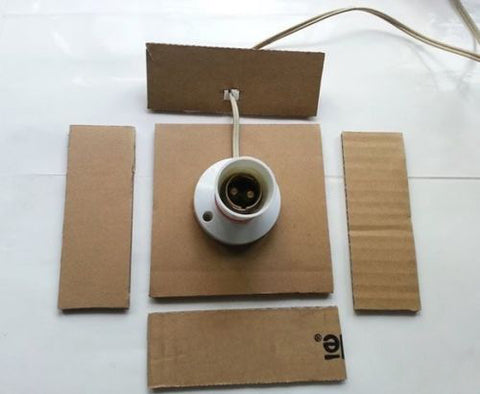 3. To paste the side panels to the bottom plate, color the base, and then stick it with tape to fix it.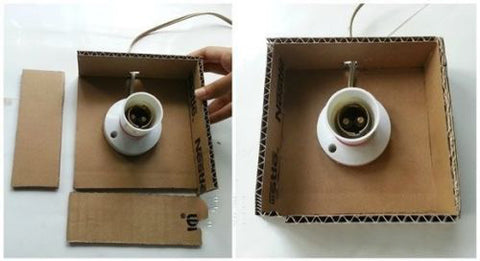 4. The height of the lampshade depends on your choice, but once the base is made, the width of the lampshade must be adjusted according to the base. The shade should be at least 1 cm (width) smaller than the base. The cardboard used here is 8 inches long.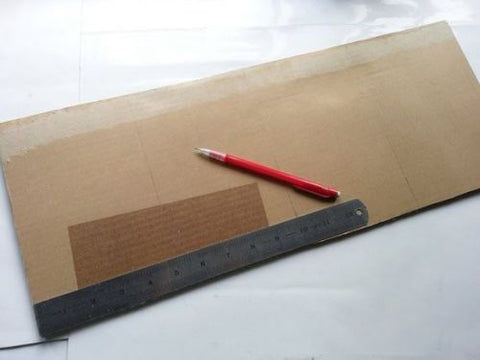 5. Draw shapes on the cardboard and use a carving knife to cut them out, such as squares, stars, straight lines, triangles, etc.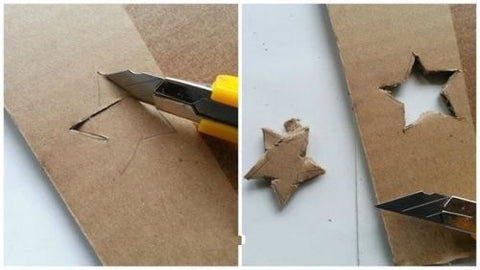 6. Cut out the shapes carefully and as neatly as possible, you will also need to cut out a piece of cardboard to cover the top of the lampshade, you can also cut out the shapes on top.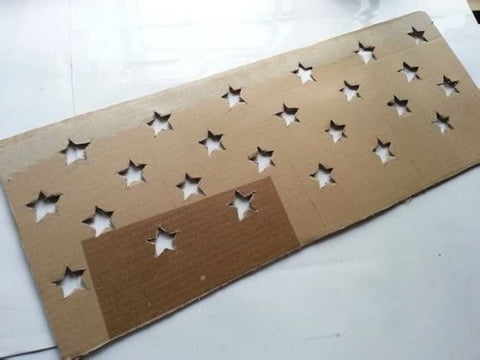 7. Color the cardboard with black paint and let the paint dry. Color the border of the star with gold acrylic paint.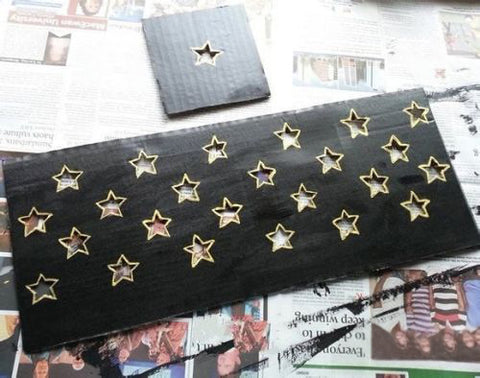 8. After the paint dries, use hot glue to join all the pieces together. Fold the shade 4 times evenly first, then glue the extra 0.5" to the sides.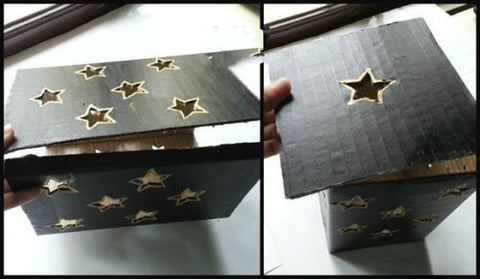 9. It is best to use a light bulb that does not exceed 40 watts.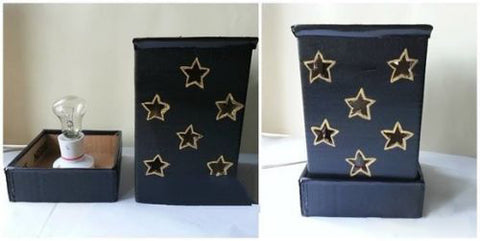 10. Check it one last time, connect the power and you can see the effect.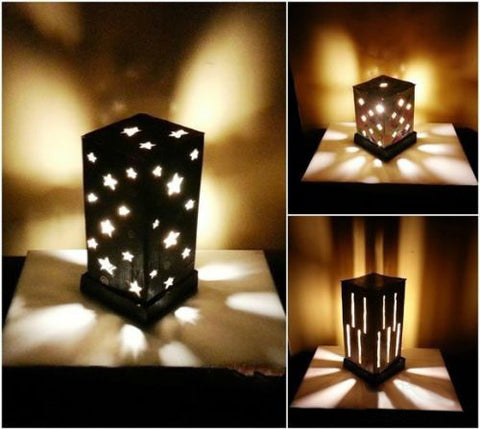 If you hate messy wires, you can choose our rechargeable light bulb.