Product No. DCBD0173
Battery Operated
Adjustable Arm
LED Light
Light Bulb Included
Remote control
Dimmable
No drilling installation
DETAILS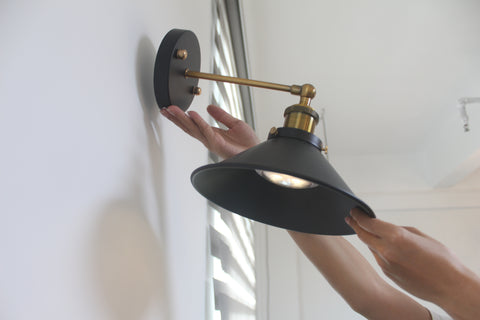 Wireless install: You don't need to worry about whether there are sockets nearby, or consider re-wiring from the electrical box. Battery operated make it possible to add lights anywhere you like.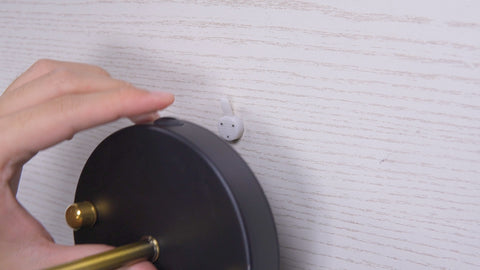 Easy to move: Hook type installation method, quick and easy removal without leaving traces. Perfect for rental house, or who often change decorations.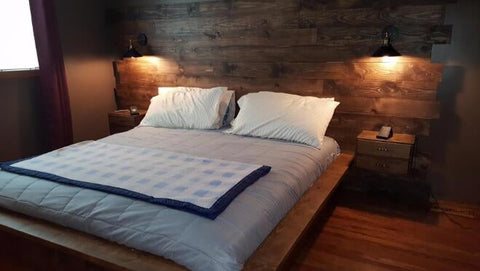 Comfort dimmable: Strong light for reading, while soft for relaxing. Dimmable lighting can be adjusted to match the lighting needs within a specific space. The result is a comfortable ambiance that is conducive to the tasks you need to perform.
Can I sync four of these sconces to one remote? Or will they all operate on individual remotes?

You can use a remote to control up to 3-4 sconces within 10 feet. If the distance of the lights are too far that the remote cannot control them at the same time.

What is the width of the round wall plate cover for the Cordless Wall Sconce? I want to mount them between windows, so want to be sure there is space.

The round plate of the wall sconce is about 4.7"/12cm.

What are the dimensions and how far does the light protrude from the wall?

The lampshade is about 8.6"/22cm diameter. The whole wall sconce protrudes about 11.8"/30cm from the wall.